Back
03.06.20
Takeaway food service provided by the Core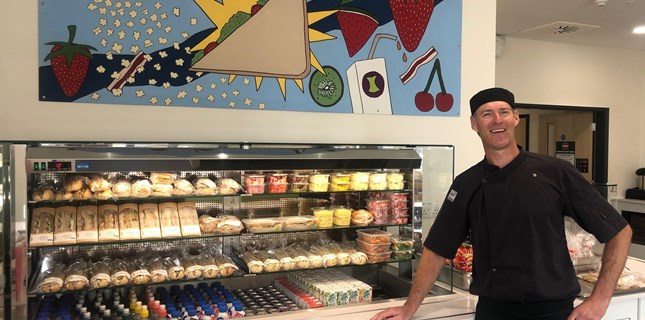 Introducing our chef manager, Tim, who runs the catering team in the College refectory, The Core.
We have been fortunate to be able to offer our staff and students a takeaway lunch service since we reopened our doors this week after lockdown. All the correct public health and safety guidelines have been adhered to, with a one-way system in place and perspex screens fitted to the the till areas.
Freshly made sandwiches, salads, pizza slices, fruit, drinks and crisps are all available with payment made using the contactless card system, which was has been in place long before the current pandemic situation. Gluten free options are available and can be made to order.
Pupils in the Junior school, Melrose, have also been provided with individual packed lunches prepared by the catering team. In the kitchen area, separate preparation areas have been created in order for the College to resume this service as efficiently as possible.
All students are allowed to bring their own food in as well but there are strict rules in place as to where any food can be consumed whilst the Phase 4 rules are in place.
The Core is open throughout the mornings and students are welcome to purchase food using their Core Cards, assuming they have topped up their credit!
Back