Back
14.12.20
Students at The Ladies' College buck the statistics for physical activity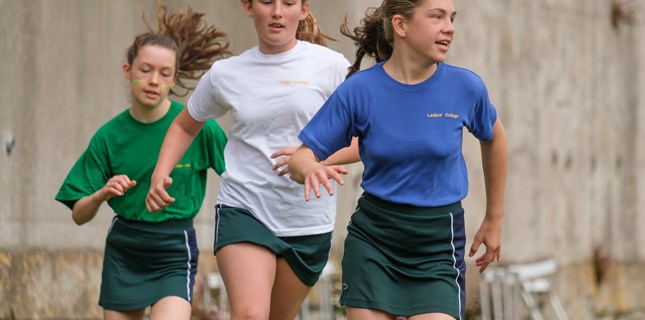 Research has revealed that the majority of children in Guernsey, particularly girls, are not reaching the recommended level of physical exercise. However, The Ladies' College has highlighted how it is positively bucking the trend with over 70 per cent of its students undertaking at least six hours of physical activity per week in school and a quarter of students studying GCSE PE for the first time.
The latest study by the Health Improvement Commission has revealed that only 44 per cent of children in Years 4 and 6 in Guernsey are meeting current recommendations of 60 minutes of exercise a day – with girls only half as likely as boys meet the standard.
However, seventy-five per cent <can we check this stat, we make it 82%) of Melrose students from Years 3-6 do more than six hours of physical activity per week, while the highest level of physical activity within the College is undertaken by Year 4 students with 96 per cent of pupils hitting the recommended quota.
In addition, 76 per cent of Year 11 girls are active for at least four hours per week, suggesting that, contrary to research by the World Health Organisation, adolescents maintain a level of physical activity throughout their school years.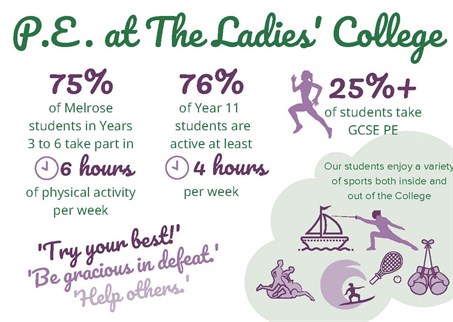 Head of The Ladies' College PE Department, Helen Le Maitre, herself a former pupil and international swimmer, said: "The students within the Senior School are motivated to be active, partly because they enjoy physical activity, but also because they know the physical and mental health benefits that come with being fit and healthy.  
"The Ladies' College has been producing national and international sportswomen for decades, but we know the powerful role that positive peer pressure plays in encouraging pupils to 'have a go' and try new things. Both within and outside College, our students enjoy several pursuits, including hockey, sailing, fencing, squash, tennis, football, surfing, boxing, triathlon, yoga and cricket, all of which contribute to healthy levels of exercise."
"Following much demand, we also introduced GCSE PE to the College curriculum this year and we're thrilled with how well it's been received. Over 25 per cent of students are enjoying the course, which is indicative of a genuine love of sport and physical exercise."
Head of Melrose PE, Liz Dudin, said: "We're so pleased that our pupils are harbouring a love of exercise at such a young age and we're committed to nurturing this passion throughout their years with us.
"We're proud of how the statistics support what we do during school hours, but this enjoyment is also reflected in what they do beyond Melrose. One of our Year 5 pupils participates in triathlon training twice a week and attends the College Netball Club, while another horse rides and climbs together with her active play and PE lessons."
"It's humbling to know that we're making an important difference to children's physical and mental wellbeing from the start that will hopefully stand them in healthy stead for a lifetime."
Back