Back
24.10.18
Workshop with Resident artist Dimitri Permiakov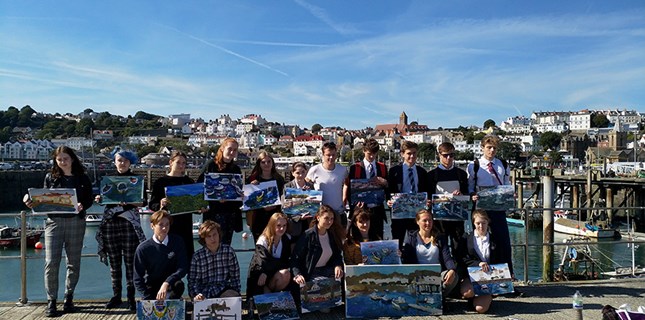 As Part of their award for being chosen as finalists for the prestigious Sovereign Art Foundation Guernsey Student Prize 2018, Lucy and Pierre, two of the Upper Sixth Art Students at The Ladies' College were invited to take part in a once in a lifetime workshop with Resident artist Dimitri Permiakov, a Russian Painter who had an Exhibition in the Inner Market here in St Peter Port.
His style is "Plein Air" painting, which is studying directly from the environment around you, taking between ten and forty minutes to put the initial painting together, adding atmosphere back in the studio/Art Room.
Since it was a beautiful, warm mid-October day, we walked down through Town to the Fisherman's Quay, where, via his translator Natalia, he began to impart his Art Philosophy to the students.
"My Art Master told me the image you choose has to touch your heart and soul or there is no point in even starting to paint; you will end up with an empty heart and an empty canvas!"
Dimitri explained how using oil paints directly onto canvas ensures a deeper hue, then to quickly and meaningfully add shape, colour and atmosphere as you see it. In this workshop he taught the students how to hold the brush purposefully in order to get strong shapes and to mix the colour directly onto their canvasses. He explained that different brushes evoke different mood, vibration and movement on the canvas, and that holding the brush like a spoon, not a pen, means you create a sculpting motion with the paint.
They were all given an identical colour palette and a canvas to work on. Although the view was complicated, Dimitri was on hand to personally tutor everyone via Natalia his interpreter. He advised the students to create a quick composition to gain basic perspective and then to add the 'atmosphere' later. This technique was very much new and out of the students' comfort zones, but as a learning experience was second to none.
It was such a privilege to have the opportunity to meet, and then paint with such a charismatic artist, and the students gleaned lots of ideas and valuable resources from the workshop.
So, we say a huge thank you to both Sovereign Art Foundation Guernsey and Art for Guernsey, for collaborating to give the Island's young artists such a priceless gift.
We also say Congratulations to Pierre and Lucy (and Emily who left after her A levels in July) for being such talented artists and representing The Ladies' College for another year in the public voting competition - Good Luck and fingers crossed, we are very proud of you!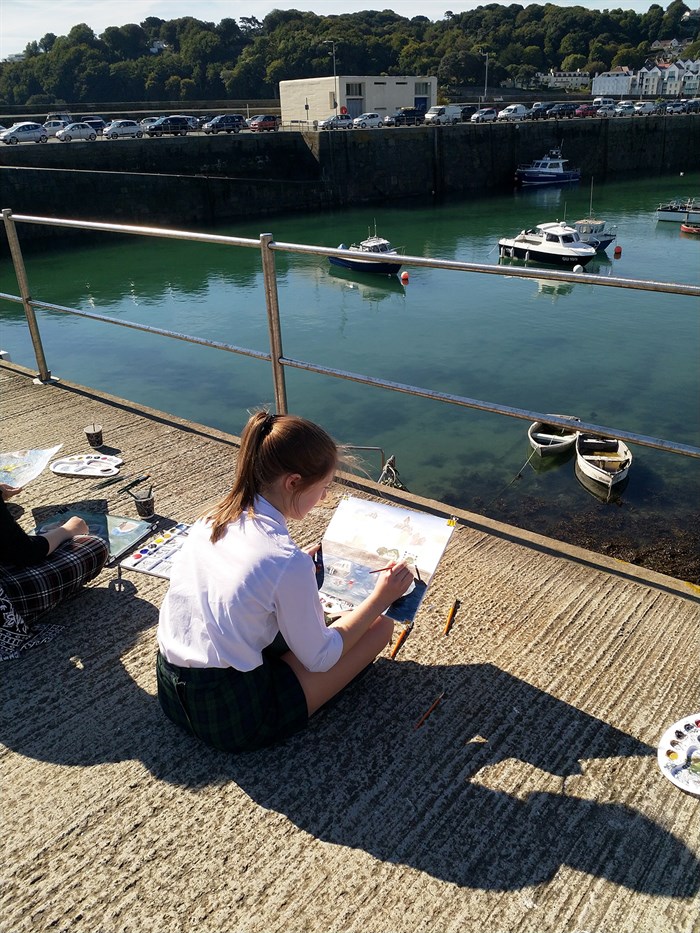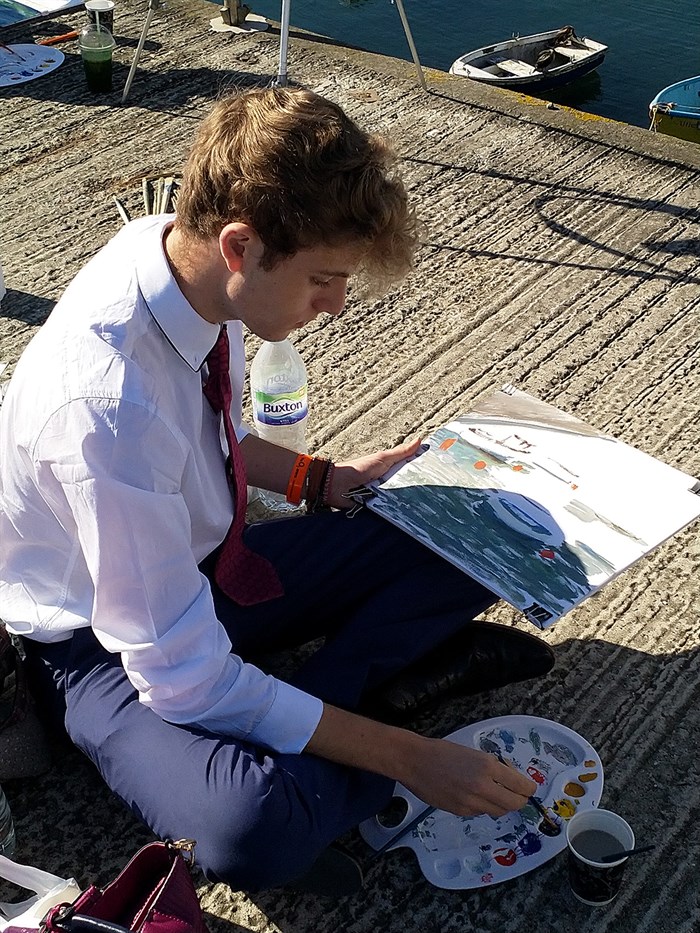 Back