Back
21.03.14
Thrills & spills at Cup Matches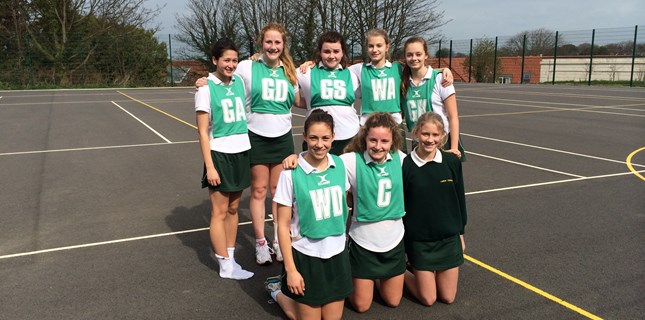 The Ladies' College hosted The Jersey College for Girls for the annual Hockey and Netball Cup Matches yesterday. This is a fantastic tradition with the oldest trophy dating back to 1928.
Unfortunately, things didn't quite go the way we had hoped as the talented JCG netballers (some of whom have been identified as having national potential) yet again dictated their matches. The "Home" teams did themselves proud and remained very competitive until the end of the final quarter. The 1st VII lost 27-59 and the U14 team were beaten 14-42. 
The netballers then travelled to Footes Lane to watch the 1st XI Hockey Team attempt to retain their trophy. The first half was an extremely competitive affair with the play switching from end to end at great pace. Sadly for the Ladies' College, one of our most experienced players suffered a nasty ankle injury just before half time. Shortly after Nia was taken to the PEH, another trip to A&E was needed for a JCG player with a cut on her forehead - trips to A&E 1-1!! Unfortunately back at the hockey pitch, the scores were not this level as JCG pushed on to win 2-0. As in life, sport teaches us to dust ourselves down and come back stronger - we are hoping for better fortunes in the Cup Matches against the Grammar School next week.
Many congratulations to JCG for such impressive performances. We're looking forward to a re-match next year!
Mrs Bailey, Head of PE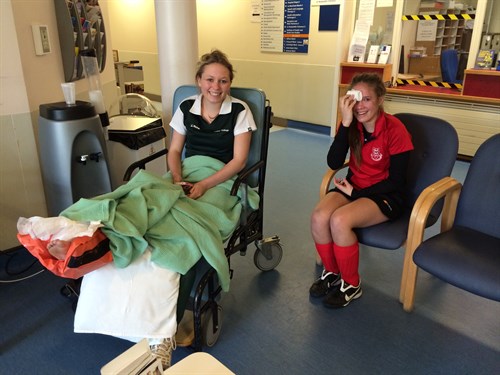 Back