Back
10.10.13
Commemoration Service Celebrates Founders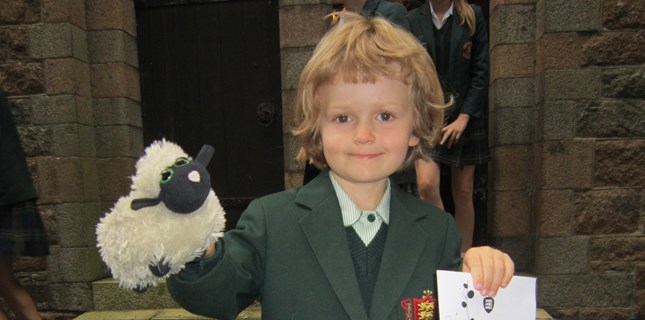 Photo: Zoe Collins, 4, the youngest student at Melrose, leaves St Stephen's after Commemoration Service
The first of many "new traditions" took place today when the whole school celebrated Commemoration Service at St Stephen's Church.
The new timing of the event, on the actual day Ladies' College first opened its doors in 1872, means the church service at the end of Trinity Term is now a dedicated Leavers' Service run by the Upper Sixth girls.
Other "new traditions" today included the first reading of the Ladies' College Pledge and the Ladies' College Charge, read by Alumnae staff members, the Deputy Head Girls and a member of Remove, together with the reading of the Founders' names by the Head Girl.
Also involved in the service were the longest serving staff member, Mrs Pat Knight, who has been working at Ladies' College for 37 years and the youngest member of Melrose, Zoe Collins, who just turned four years old in August.
Members of The Board of Governors were also present for the service lead by the Reverend Graeme Beebee.
Back