Ladies' Networking Event
Thursday 3rd March 2022
18.00 - 19.30, College Hall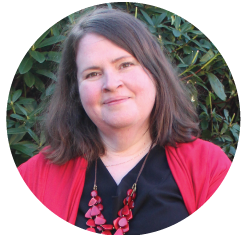 We are delighted to announce that the guest speaker at our annual networking event is incoming Principal of The Ladies' College, Ms Daniele Harford-Fox
Ms Harford-Fox, an alumna of Oxford with a degree in Experimental Psychology, originally worked internationally as a theatre director. In 2003, she started the Psychology Department at Hillcrest International School in Nairobi, where she became Head of Sixth Form. Returning to the UK in 2009 to take up a post at Solihull School, taking on the role of Director of Studies and more recently, Deputy Head for Teaching, Learning and Innovation. She has been responsible for several major initiatives, from projects on inclusion, gender, and equality, through to the introduction of the Novus Curriculum, which is a reimagining of how to approach education in the 21st Century. Daniele will be moving to the island with her husband to take up her new post as Principal at the end of April.
We invite you to come along, bring a friend and take the opportunity to mingle.
Drinks and canapés will be served. Car parking available on site.

For further information contact Head of Development, Mrs Anastasia Page, at events@ladiescollege.ac.gg