Back
23.01.19
Church Visit
NEWS SENIOR SCHOOL , RELIGIOUS STUDIES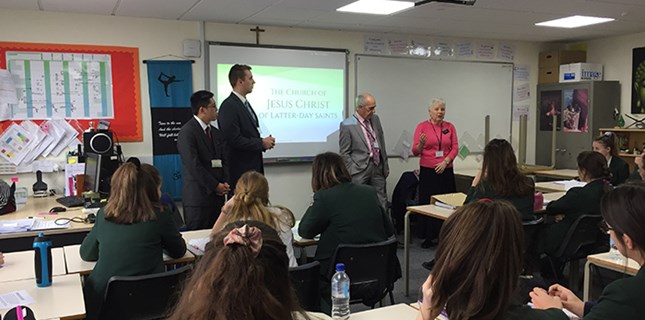 The Lower Fifth were visited by the Church of Jesus Christ of the Latter Day Saints last Tuesday.
The Church was invited into the College to assist the GCSE students in understanding evangelical and missionary work for the future of the Church.
Elders Howald and Kimura and Mr and Mrs Wiltshire spoke to the GCSE students about the Church's beliefs and missionary work. Students were able to ask questions based upon their independent research on the church to gain further understanding.
It was an engaging hour which will be memorable. Thank you to the church of coming in.
Back