Back
17.05.19
Army Corps Workshop and Performance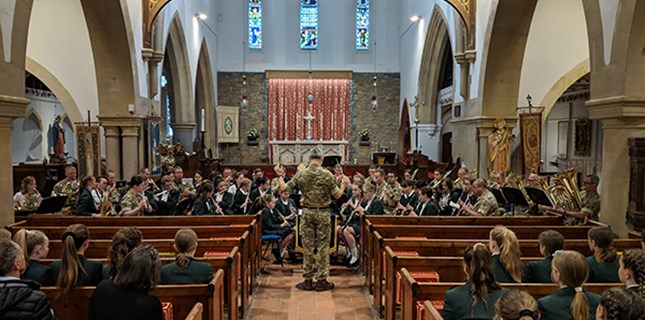 The 74th anniversary of the Liberation saw the Army Corps visit the island to take part in the morning service and provide performances throughout the day. On Friday 10th May we were lucky to be involved in a workshop with the musicians and work towards a performance to staff and students from the college.
Over 30 woodwind and brass players from throughout the college were guided through a rehearsal of The Incredibles and The Greatest Showman. Skills such as sight-reading, identifying key changes, articulation and dynamics were tested in the hours' preparation.
One student from Lower Five enjoyed the experience as she was playing pieces she knew with professional musicians and found they were very helpful when our girls required clarification during the rehearsal process.
We are very grateful for Father John for the use of St. Stephens' Church, the acoustic certainly added to the occasion. We also thank Mr Grand and the Music Service for linking us to this opportunity and look forward to taking part in again in the future. All of the girls had a fantastic time and opportunities like this are an important and exciting addition to the musical calendar.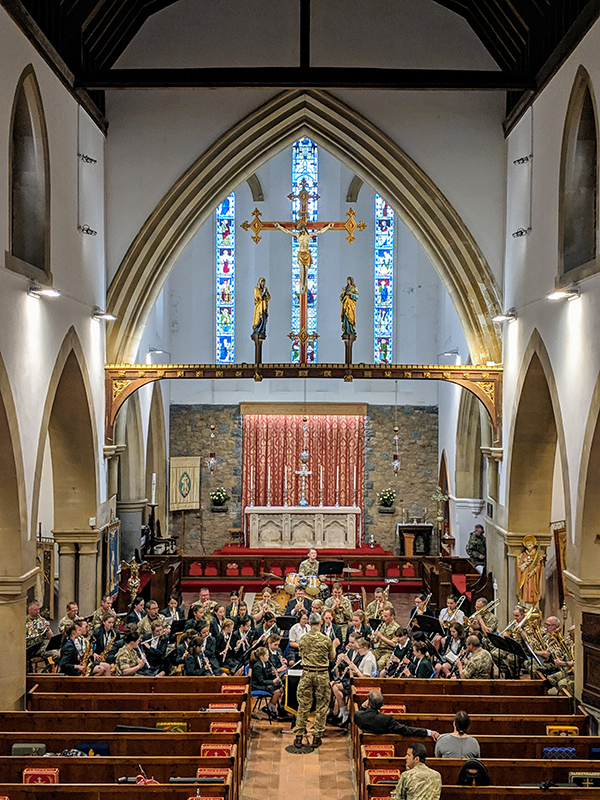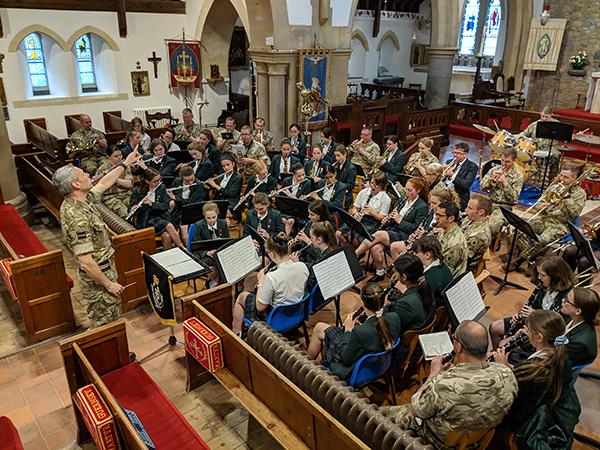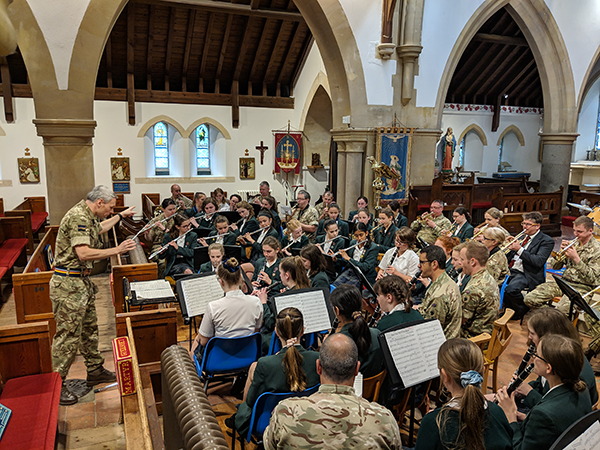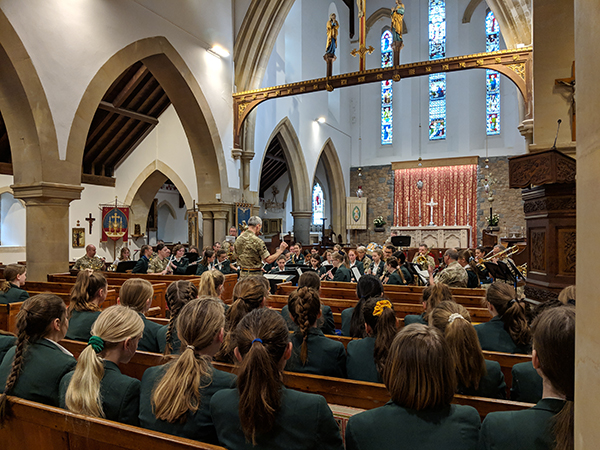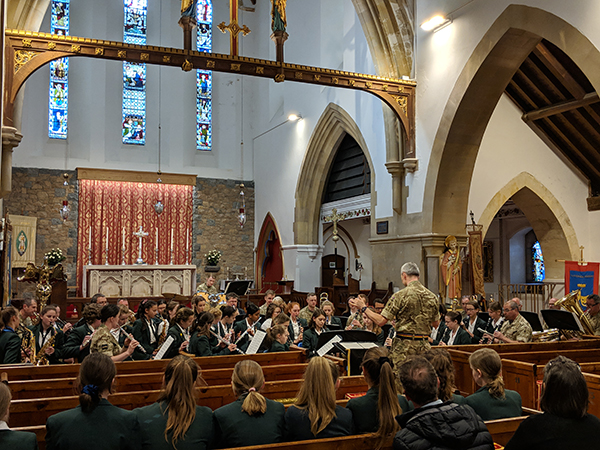 Back